In 1964
Alvin Lee Smalls, a South Carolina native who had recently moved to New York
was working in the bakery of New York-Presbyterian Hospital. While browsing a newspaper one day, he came across a recipe for rugelach. Smalls loved baking, and would often practice at home. He didn't see the dessert as a traditional Jewish treat but rather as an opportunity to make something delicious. He made a batch of rugelach based on the recipe, and after experimenting for six months, Smalls finally perfected his own version of the unique pastry, leading to the beginning of a cross-cultural legend in the Village of Harlem.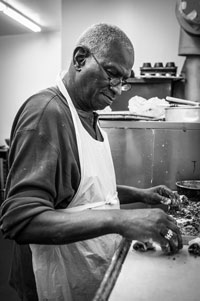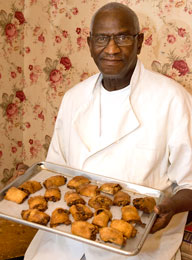 Smalls, a.k.a. Mr. Lee or "Lee Lee,"
has sold his rugelach in Harlem, New York for over 50 years.
Despite being a traditionally black neighborhood, the Jewish pastry became hugely popular. Before long, the rugelach had become a neighborhood institution. Now, Smalls operates Lee Lee's Baked Goods on W. 118th Street, and the business continues to grow and expand. Lee Lee's has been featured in a number of publications, including the New York Times, New York Daily News and local TV news affiliate ABC7, as well as countless blogs.
Smalls didn't become a local legend for nothing.
He handmakes the famous rugelach using only the finest ingredients.
Lee Lee embraces the Jewish heritage of his famous creation. He doesn't just share this delicious secret with the neighbors – the rugelach is soon to be available for delivery locally in NYC, as well as shipping nationwide.

The popularity of Lee Lee's rugelach has led to a standalone brand, which features not only his world famous rugelach, but also a splendid variety of other signature pastries.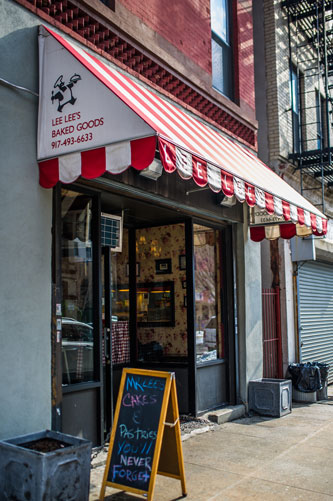 ---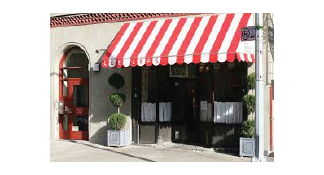 Try something different today, and let our time-honored tradition become yours!